About Us
We are an independent news organization. Our mission is to bring you the scientific information you need to know without wasting your time, as simple as possible, but not any simpler. And of course we want to have a little fun with it, too.
Chief Editor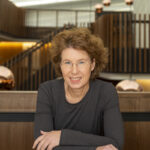 Sabine Hossenfelder, PhD
Sabine stumbled into science communication 20 years ago. She isn't really sure how she ended up with several hundred thousand subscribers on YouTube but is trying to make the best out of it.